Over the years we've seen so many iconic wedding dresses including Lady Diana Spencer's infamous dress with the large puffed dress or Jackie O Kennedy's sultry off the shoulder dress with white gloves in the 1950's  which undoubtedly we've taken inspiration.  We've listed some features that will hopefully make it easier for you find your perfect dress.
The silhouette of your dress is depends on how comfortable you feel in it. Not all silhouettes will suit everyone but it won't hurt to try them om\n to see which one will suit your body shape and match your personality.
1. The Ball Gown Dress:
Probably the most common wedding dress, the ball gown wedding dress will definitely make anyone feel like a Princess and why not, it's your day. This dress often will have a tight corset like fitting strapless bodice with a full skirt of lightweight tulle. Ball gown dresses are flattering for all body shapes and adds some delicateness by show off the decolletage area.
We've seen the ball gown dress on many celebrities, famously on Kim Kardashian for her first wedding in 2011, lasting only 72 days however she still looked graceful and just like a Princess.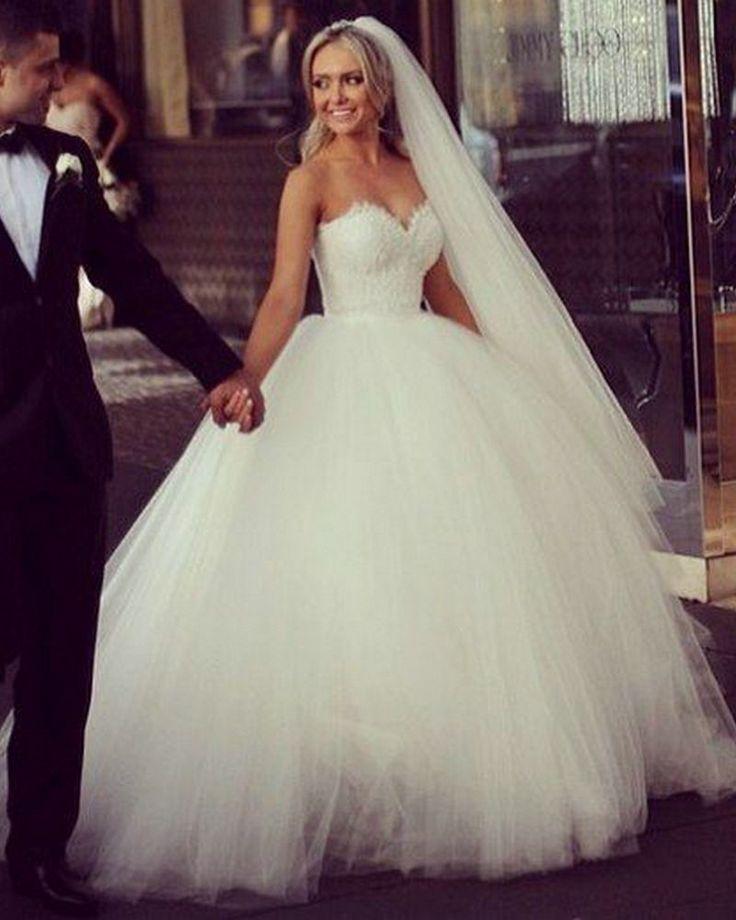 2. The Mermaid Dress:
The mermaid or fish tail dress, is a quite recent dress but definitely becoming popular. This dress is suited for those wanting to show off their curves with the dress being tight until it gets to the knees then flares out to mirror the image of a mermaid tail. The skirt can be flared out to either a straight cut with tulle or with multiple layers.

3. The Sheath Dress:
Our last dress is the sheath dress, one for our simple gals. Those who may be more on the petite side and don't want to be swallowed by the dress. The sheath dress shows off the body and fits close into the body with no flare.
4. Something Different:
Why go for all white dress? Why even go for a dress at all? We've seen so many brides who've changed up the idea for having a traditional white dress for either a short dress, pantsuit or a black dress.