After all that stress of planning the wedding, it's time to unwind and spend some time with your significant other. We've put together some Summer Honeymoon Destinations which have been personally reviewed by our staff and guests. 
1. Kangaroo Island, Australia
Kanagaroo is renowned for it's wildlife and its natural scenery. Southern Ocean Lodge is located on coast and offers romance and luxuary for all newlyweds. A must do on Kangaroo Island is a guided tour of Flinders Chase National Park featuring natural architecture and home to the cutest fur seal colony.

2. Koh Yao Yai, Thailand
Just a 20 minute speed boat trip from Phuket, the island of Koh Yao Yai is just beautiful with water so turquoise and clear you won't want to leave the beach. The must place to stay for pure romance is Santhiya Resort and Spas. This resort has everything you need from yoga and cooking classes to traditional Muay Thai boxing lessons. Many day trips can be taken place whilst on Koh Yao Yai such as boat trips to Phi Phi Islands and Koh Tapu also known as James Bond Island. Accommodation and flights are reasonable with package deals available.

3. Balapitiya, Sri-Lanka
Sri-Lanka is one of the finest Islands in the world, located South of India, Sri-Lanka is the place the explore if you want to experience culture and decadant meals. With eight sites in Sri-Lanka heritage listed and Sri-Lanka being named the 8th wonder of the World, you will be immersed in nothing but exotic history.  The River House in Balapitiya is a perfect retreat for honeymooners seeking indulgence. The River House offers initmate dining, in- suite massages as well as river tours to view temples and fisherman start their day.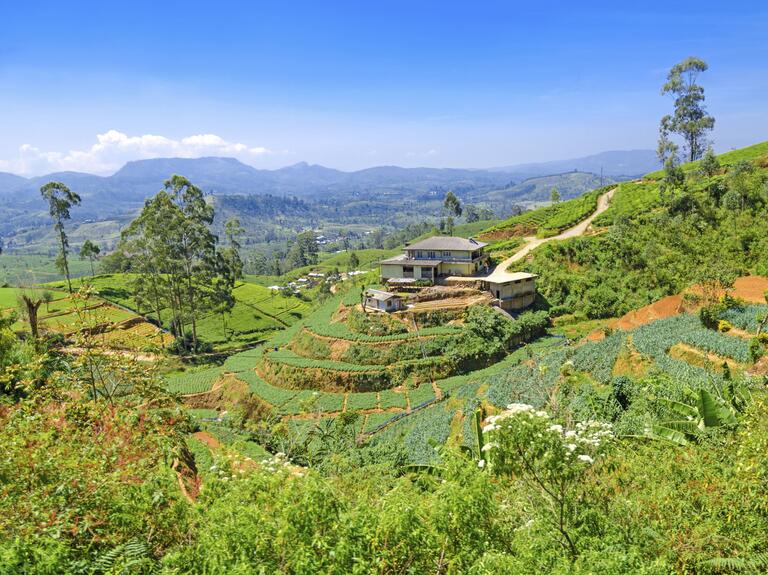 4. Kyoto, Japan
Kyoto is very different to the fast paced capital of Toyko. Kyoto is a place of relaxation and reflection, for couples who are keen to tour temples and shrines. If you've just had your wedding in Summer then visiting Japan in April-June is perfect, with the weather being just perfect and Japans national flower the Cherry Blossom blooming during their Springtime. To seek ultimate relaxtion, indulge with Global Hoshino Resort. This picture perfect resort sits on the Ooi River, this is beautiful place for serenity. The resort offers many acitivtes such as rickshaw rides, incense ceremonies, and morning temple worships. Visiting Japan during the spring time can be pricey due the high demand of seeing the cherry blossom trees but Japan is definitely a place to share with your loved one.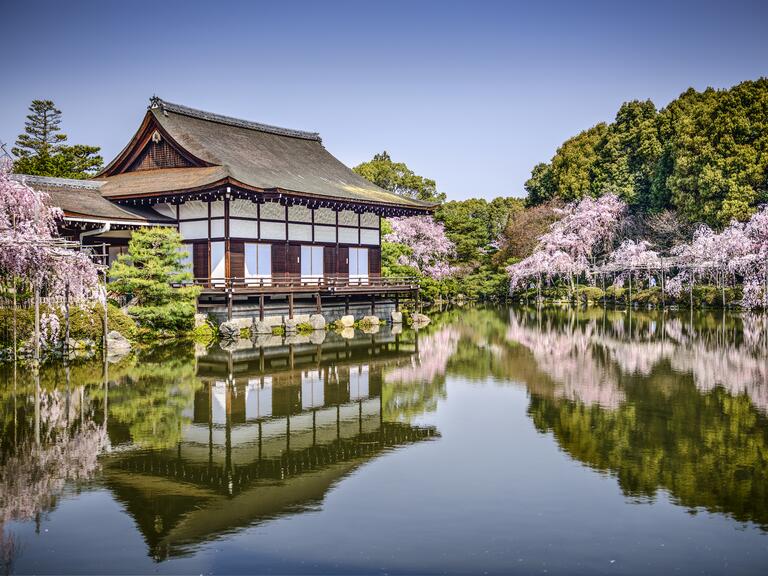 5. Hayman Island, Australia
Hayman Island is a private island located in the heart of the seventh wonder of the world –  The Great Barrier Reef. If you're an adventurous couple seeking thrill and outside entertainment then Hayman Island is right up your alley. One and Only Hayman Island will be your one stop shop for all things to do on Hayman Island. This resort is has major activies such as snorkelling, water diving and sea plane excursions. When you're not enjoying all the water activies, the resort offers golf and hikes around the island. For those who don't want to leave Australia yet still want to experience clear blue water and the marine life that Australia has to offer then Hayman Island has got you covered.